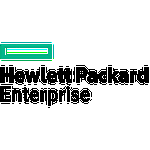 Posted:

Feb 20, 2012

Published:

Feb 20, 2012

Format:

PDF

Length:

15 Page(s)

Type:

White Paper

Language:

English
Sponsored by: Hewlett-Packard Company

There is a driving need for better business management of large-scale technology investments. Compared to other industry investments such as manufacturing operations, supply chain management and commercial product development, IT is under-managed. Just like any other important business tool, if your IT investments are not maintained and updated, the rest of your business will suffer.

Read this white paper to learn more about how to improve your IT investments for better business. Included is advice on increasing the performance of IT management and how data warehousing can assist with performance.